Is there something interesting that you'd like to see published on this website? Then don't wait.. create and submit an article here! We'll take some time reviewing it, putting in all the proper attributes, and publish it!
Note that this isn't just some story-publishing site. We want to put up serious action items, so there should be details of how readers who get interested in the article can contact back and get involved.
Mention at the bottom of the article if you would like to stay anonymous.
Hint: Want to include images? Upload images on imgur.com and then put their URL here.
---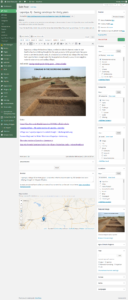 Want to go under the hood and use the full interface for creating an article?
Click here to login, and use the username : contributor, password: contributor